After last night's show at the Nurburgring in Germany, we had a day off today…always welcome on a day after a show. The Dorint Hotel where we're staying here has an amazing free breakfast buffet, and for some reason I was so hungry I ate like I hadn't seen food in days (which was definitely not the case – we've been eating really well on this tour. Perhaps a little too well.). 
Right after breakfast we met with one of the organizers of the event, Thomas, who very kindly offered to give us a personal behind-the-scenes tour of the track and its operations. Unfortunately, it was a crappy day again today…mid 50's and raining, so it was frankly less than pleasant walking around and being outside for much of this, but it was still worth it. 
We started at the main racing operations building, where they have the racing control center, broadcast facilities, and do all the play-by-play racing announcements. We got to watch the start of one of races from a great private balcony, and it was really cool to see.   Here's a shot of the command center...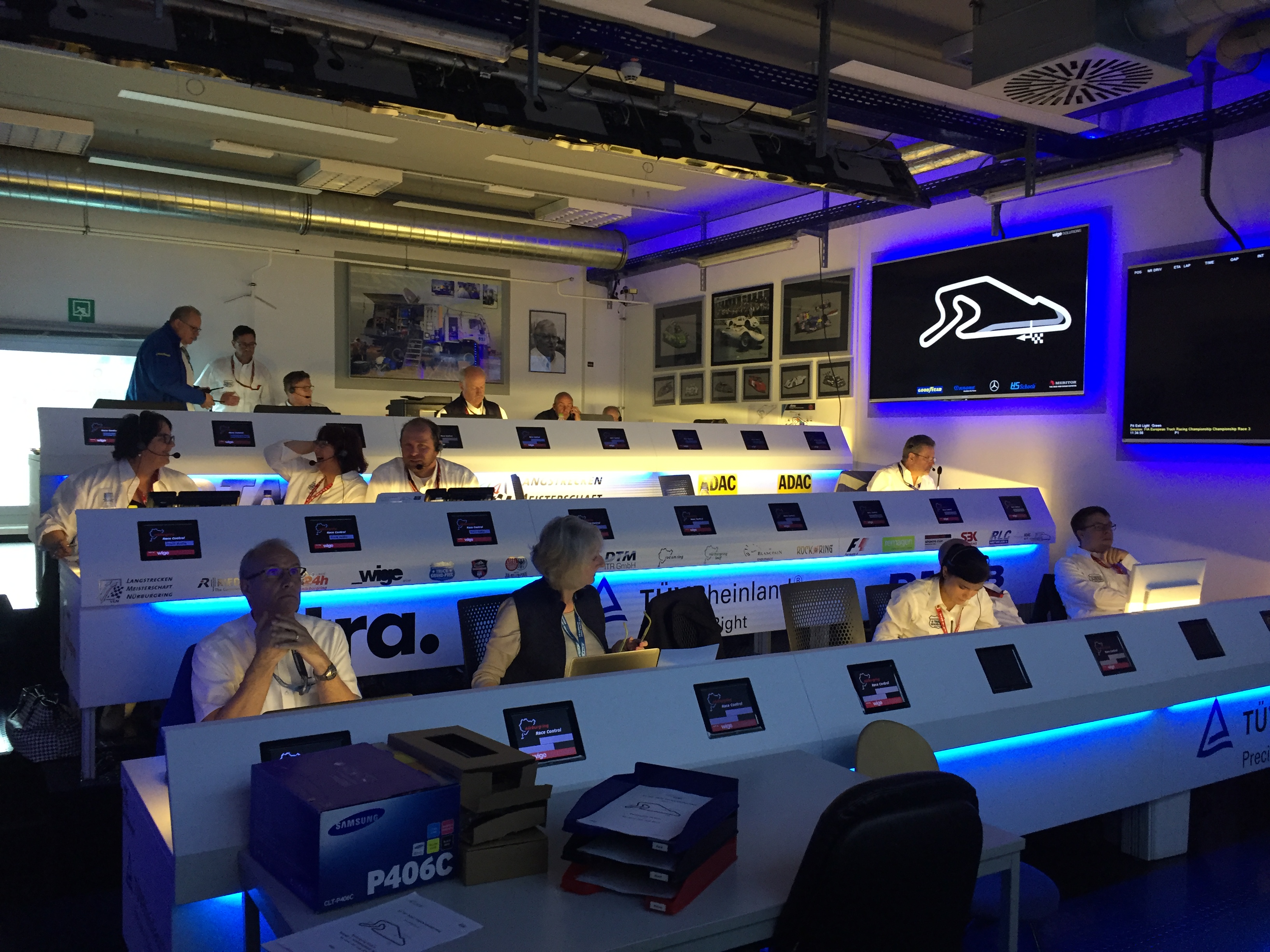 The bad weather also kept many people away from the race itself...check out the lack of crowds in the stands just prior to one of the races, as the trucks are in position ready to race...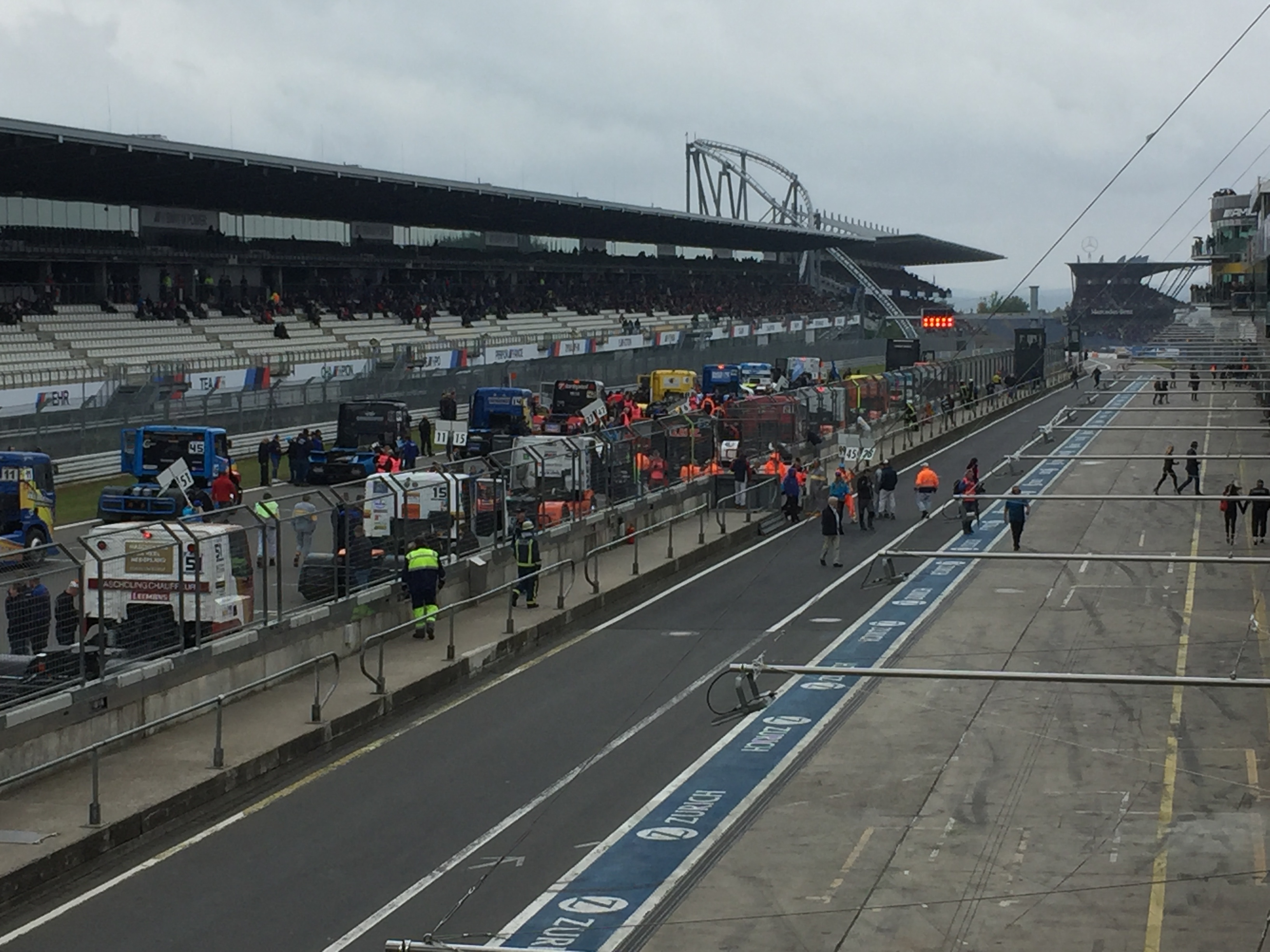 But still, the infields had mobs of people, so I think fans just didn't want to sit still in this weather, which is too bad.  Thomas told us that it's either like this, or sunny and hot.  When you come here, you have to be prepared for both summer and fall, as you might encounter either.
And about those races…this entire festival was based around truck racing. That's right, they race truck cabs around the Nurburgring racetrack. Unlike Formula 1 or other races, they have a 160 km speed limit on the trucks, because it's just too dangerous if they go faster (apparently, there was a bad accident one year). But it's pretty funny to see these trucks racing around a course. I used to love Indy car racing when I was a kid, so this was a real throwback for me. 
We moved to the other end of the track to watch the remainder of the race, and then saw the victors get their awards at the winners' ceremony on the infield. 
And after that – once again, it was just a low key day. Nothing much else exciting to report. Had dinner, and all went to sleep early (I bet you think this is a really boring band!)    
We hit the road again tomorrow to drive closer to Munich, where we play on Wednesday…and of course I'll update you on our travels tomorrow/  Till then..